As an artist and
teacher, I guide people into somatic and aesthetic experiences of body and nature.
When we take the time to tune into what is alive both in our soma and in the natural world, new perspectives arise that can stimulate our creativity and enlarge our humanity.
Viewing suggestions: Use headphones and/or be in an environment where you can be undistracted
Click on the full screen option on the video for full effect
Place your hands on your belly and feel the movement of your breath
Sometimes, soften your lips and exhale through your mouth - either silently or with sound
Above all, release any pressure on yourself, rest easily and enjoy these pauses

7 Days of Beauty Project An Online Sanctuary
The 7 Days of Beauty is a community service project dedicated to the healing of post-election trauma and distress. This idea spontaneously came to me in my morning practice of Embodied Mindfulness, and debuted a week later online.
Stillness and being in nature has always been an ongoing personal support in cultivating equanimity, and I wanted to share this spirit with a larger audience.
The project consists of 5 minute videos of my NatureBeingArt photographs with music from various artists. Each day also highlights an art, healing and social action organization doing meaningful work in the world.
Over the course of a week for 5 minutes a day, give yourself breathing room and bring nature to you - wherever you are. Enjoy!


Day 1 Video Music: HARC - Ruth Cunningham and Ana Hernandez
Arts, Healing and Social Action Organization: Tamalpa Institute & ArtCorps
Day 2 Video Music: Alex Theory
Arts, Healing and Social Action Organization: The Creative High
Day 3 Video Music: Agu
Arts, Healing and Social Action Organization: Visual AIDS  
Day 4 Video Music: Jim Cole and Alpha Wave Movement
Arts, Healing and Social Action Organization: Interplay
Day 5 Video Music: Stevin McNamara
Arts, Healing and Social Action Organization: Continuum Movement Arts
Day 6 Video Music: Jim Cole and Spectral Voices 
Arts, Healing and Social Action Organization: Golden Bridge
Day 7 Video Music: Bill Polits
Arts, Healing and Social Action Organization: PYE Partners for Youth Empowerment
Contributions to the 7 Days of Beauty Project can be made via Paypal to naturebeingart@gmail.com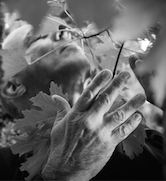 Photo by Gregory Bartning Dancing Over 50 Project